Description
Heavy duty wall brackets as an alternative to T&Ks, but also see "standard" wall brackets, which are actually pretty strong, particularly if used in pairs.
All our brackets are best quality welded and hot dipped galvanised (finish may vary) and come with a lifetime warranty if used as we recommend.
Heavy duty "angle iron" : 9×9 is 30mm and the 12×12 and 12×18 are 40mm.
Steel is 3.2mm(av) thickness.
A pair of V bolts & at least 4 wall anchors are required per bracket and these are NOT included.
Plated V bolts here and stainless here.
Wall anchors (if required) are here :
Screws (50 & 75mm) with standard plugs / screws (50mm) with universal plugs / sleeve anchors
Wall bracket dimensions :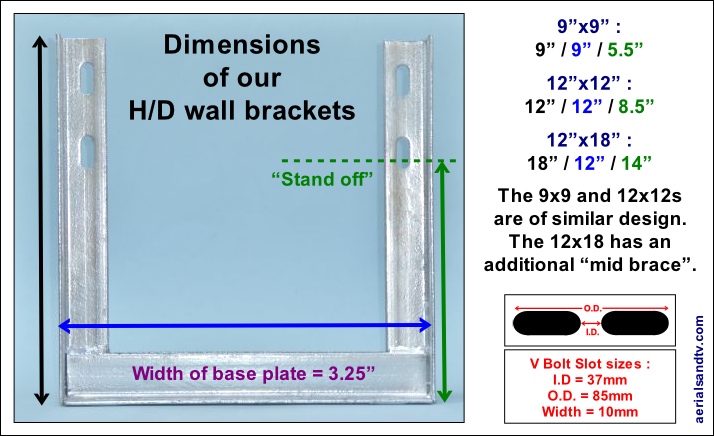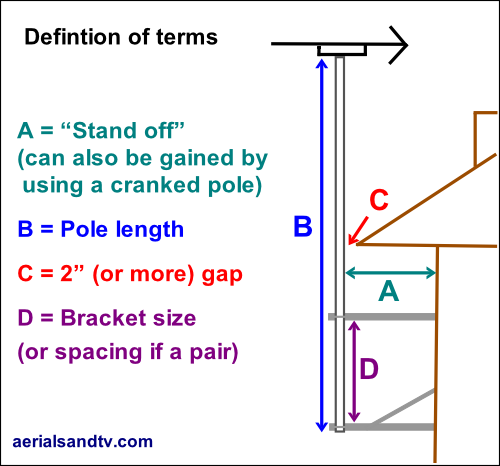 The 12×18 brackets have a "mid brace" :