Description
Heavy duty flat roof mounting kit – approx 1m x 1m base. This product allows aerials and satellites etc to be installed on a flat roof without having to penetrate the latter and compromise its function (i.e. to keep water out….).
NOTE : We recommend placing a sheet of rubber (or similar) between the flat roof mount and the roof.
This is a heavy duty mount, do not confuse with lighter duty pressed steel / pre galvanised types.
Product has diagonal bracing from Jan 2023.
Frame is hot dip galvanised 3.5mm thick steel (finish may vary).
Pole is 3ft x 2in diam x 3.5mm wall thickness, i.e. it will never fail…..
Supplied with stainless steel bolts, washers and Nyloc nuts :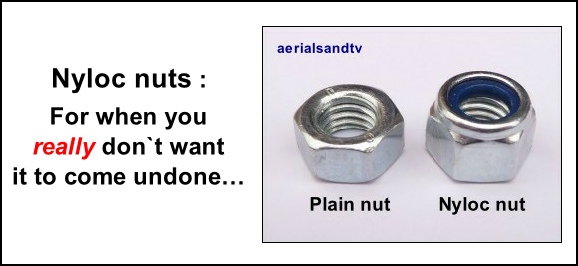 The internal diameter of the pole is about 40mm ( = approx the same as a scaffold pole) which may be significant if wanting to extend the pole by sleeving a 1.5″ mast inside it . More to the point a Starlink would sleeve neatly into this pole (if planning to do this we recommend reading the article on the link), though using a 2 inch to 1.5 inch pole coupler makes the job even easier ! Unfortunately neither method is really suitable for the "High Performance" dish because its lead cannot be routed down the inside of the pole…..: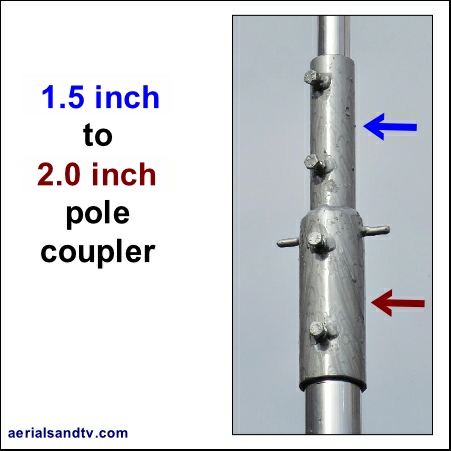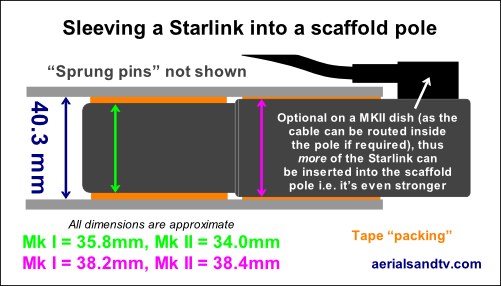 The unit is designed to take 18" (45cm) square paving slabs (these may require rebating round the nuts).
Recommended for any TV aerial or a Starlink or a satellite dish up to 1 metre (with the supplied pole).
Carriage charges. Unfortunately we cannot economically ship this item out of the UK as it weighs 20Kg.