Pondering....
Subject list :
Our Forth Bridge Philosophy
Thick N` Thin
Choosing An Aerial Installer
- incl How much should I pay for an aerial install ?
Three Inch Fence Posts (and the meaning of life)
Spreading the word
No one has ever complained before......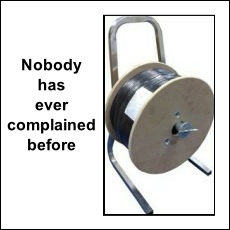 Our Forth Bridge philosophy
The Forth rail bridge of 1890 is one of my favourite structures. One of the reasons for this is that it was massively over engineered, due to the tragic collapse of the Tay bridge some years before in 1879.
"What has this got to do with aerial sales ?"
Well I think it goes some way to explain why we only sell QUALITY stock. I love well engineered products and I can`t stand cheap rubbish, particularly when any price difference is so small compared with the cost of the average TV.
Also see 3" Fence Posts....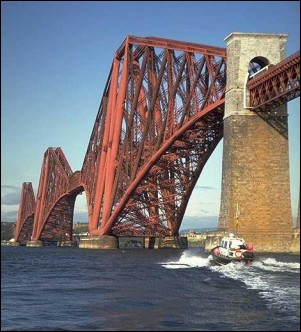 There's one other thing that this business has in common with the Forth bridge. Painting the latter* is reputed to be a never ending job (this is no longer the case but why spoil a good anecdote), and as my wife pointed out, this website is never finished either.....
* The huge 10 year job of repainting the bridge with 240 000 litres of "high tech" epoxy glass paint was finally completed in December 2011. The paint is reputed to last 20 years, so simple subtraction hints at the fact the job won't require starting again for about 10 years....