Description
"Hard wired" dipole which is preferable for weather proofing….
In the weakest signal areas (on K group transmitters, obviously ! ) we would recommend the XB16K. These are X Beam type antennas but they are still of reasonably strong construction (unlike some of that type) and all come with a cradle & tilting clamp (for poles up to 2in).
The XB16s are the highest gain grouped aerials we have tested.
See Aerial Reports for the XB16K
If fitting an XB16 on a 10ft pole we strongly advise using one of 2" diameter.
Examples of the major transmitters which can utilise an XB16K.
The test performance and the dimensions and wind loading of the aerial can be found in the tables below.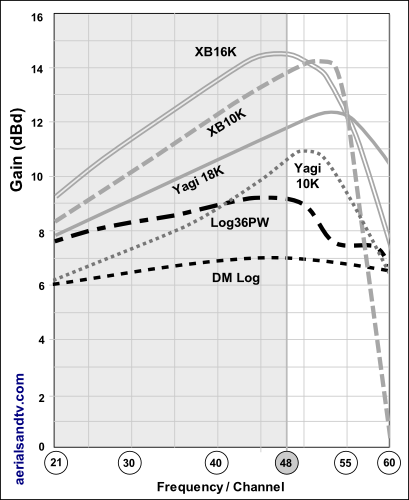 Also see other K group curves and relevant comparisons.
ATV aerial tests full results : our stock K group aerials v a typical Bacofoil XB10WB, all relative to a DM Log.