Description
Starlink wall install kit with straight pole (does not include the Starlink, obviously….)
Approximate stand off with this kit is either :
1.5″ (4cm) with the (pair of) Low Profile brackets.
or
3.5″ (9cm) with the (pair of) 6x6 wall brackets.
or
5.5″ (14cm) with the (pair of) 6x9 wall brackets.
or
8.5″ (21cm) with the (single) 12x12 wall bracket.
or
14″ (35cm) with the (single) 12x18 wall bracket.
The kit comprises :
– 1.5″ (38.2mm) pole coupler which fits the Starlink mounting pole. Zinc plated (but decent quality) and supplied with stainless bolts and stainless Nyloc nuts.
It will actually clamp down to the 35.8mm diameter of the (thinner) lower section of the Starlink pole and even just using that 60mm end of the pole will still be far stronger than Starlink's pole adapter. However, if it was me, I'd be going further up the pole (to maximise the strength of the install), up to just before the point where the cable exits and then packing out the end of the slimmer 35.8mm section to approx 40mm diameter so the coupler then compresses it to a perfect fit.
– Extra heavy duty 6ft x 1.5 inch x 1.6mm (16G) straight alloy pole for maximum strength and minimum movement of the Starlink dish.
– Pair of welded hot dip galvanised wall brackets (either 6″x6″ or 6″x9″)
OR single heavy duty welded hot dip galvanised wall bracket (either 12″x12″ or 12″x18″)
OR a pair of Low Profile brackets (hot dip galv pressings & stainless bolts)
– Nyloc stainless steel bolts.
– Eight (or four with single brackets) stainless steel (A2) wall bolts and washers with universal plugs.
– 2ft of self amalgamating tape (remove backing and stretch when using ! )
– Box of 100 black 7mm clips
– Screw eye (see safe use of a ladder)
The kit represents a saving of 5 to 10% in the cost of the individual items (this varies according to the current prices).
A carrier length surcharge applies to this product.
Unfortunately we cannot ship this kit out of the UK, though (just) the coupler can be shipped abroad (at a carriage surcharge).
NOTE : When installing an aerial or a satellite dish on pole you would almost always install the item on the pole then install the pole on the bracket, unless the top of the pole was very easily accessible (which it isn't usually).
Customers' Starlink install reports.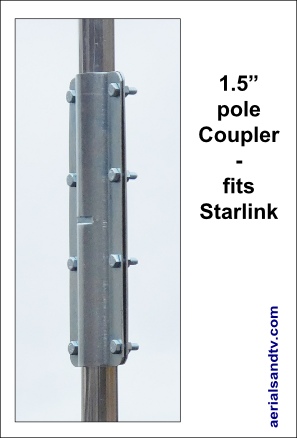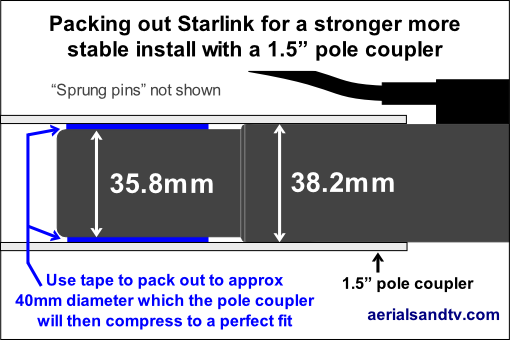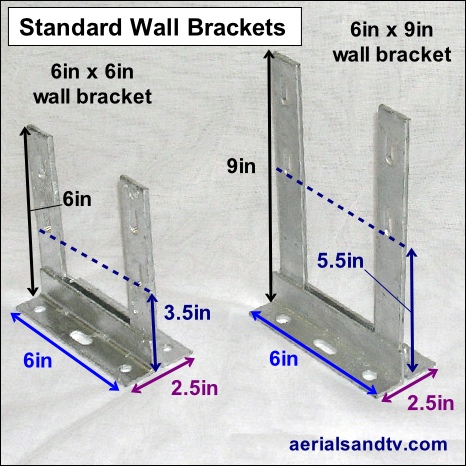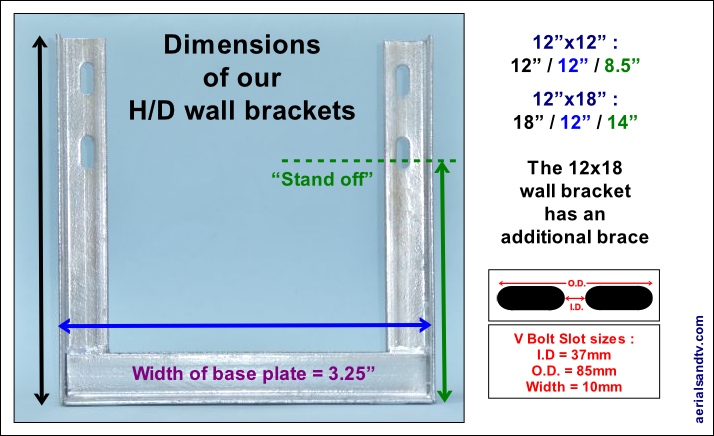 A pair of brackets are supplied (6×6 or 6×9) or a single (12×12 or 12×18), either wall brackets (as above, with a pair of stainless V bolts) or low profile brackets (as below, hot dip galvanised & stainless steel bolts)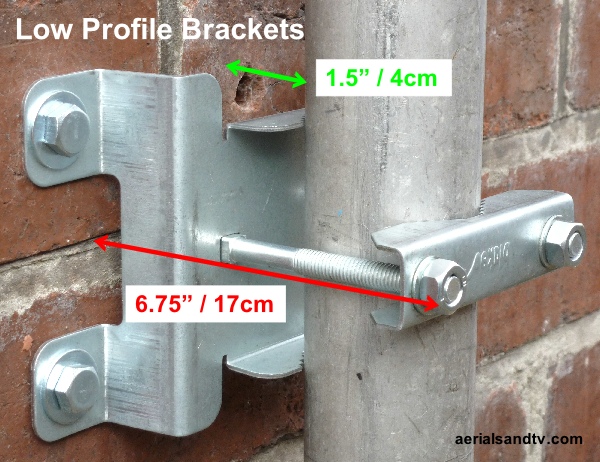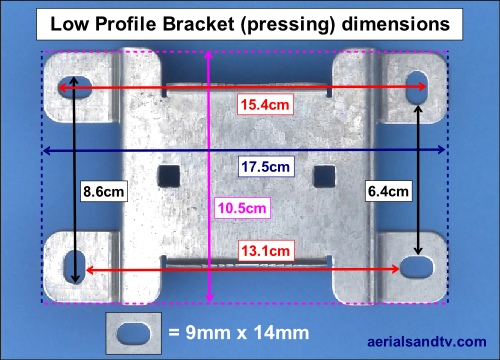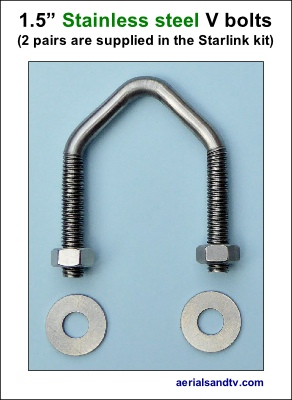 The stainless steel bolts supplied with the Starlink kits come with Nyloc nuts.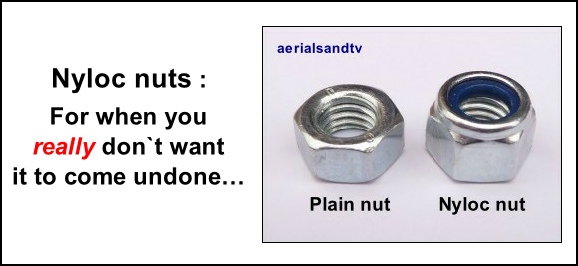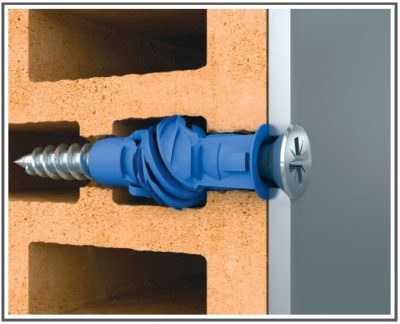 The screws supplied in our Starlink install kits are coach screws, as below.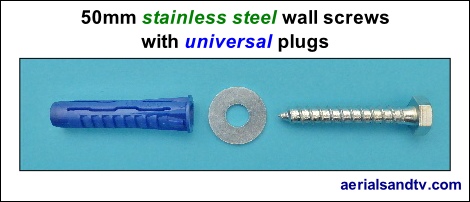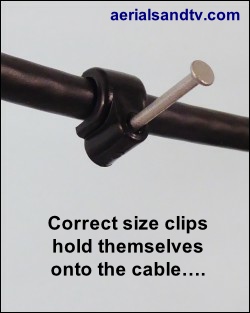 So you don't have to hold the clip on the cable and risk Derrick the Decider (the II) hitting your fingers.