Description
The kit is also suitable for the "new" smaller rectangular Starlink dish.
Starlink wall install kit with a shortened cranked pole (does not include the Starlink, obviously….)
We stock this shortened kit primarily to allow it to be sent to non UK destinations*  but also to British addresses in the Scottish Highlands, offshore or in Northern Ireland. Furthermore the kit can be delivered within the mainland UK without incurring the "Non Conveyable" carriage surcharge required on the kit with the 6.5ft pole.
* please contact us for an up-to-date quote.

The kit with the full length (6ft 6in) pole is available here.
Approximate stand off with this kit is approximately 13.5″ (34cm)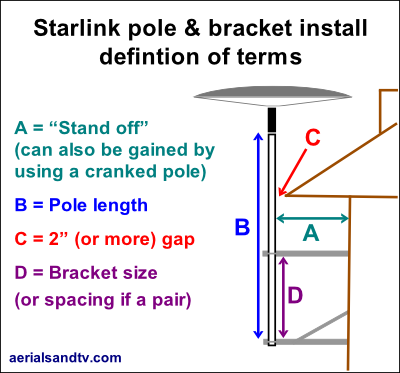 The kit comprises :
– 1.5″ (38.2mm) pole coupler which fits the Starlink mounting pole. Zinc plated (but decent quality) and supplied with stainless bolts and stainless Nyloc nuts.
It will actually clamp down to the 35.8mm diameter of the (thinner) lower section of the Starlink pole and even just using that 60mm end of the pole will still be far stronger than Starlink's pole adapter. However, if it was me, I'd be going further up the pole (to maximise the strength of the install), up to just before the point where the cable exits and then packing out the end of the slimmer 35.8mm section to approx 40mm diameter so the coupler then compresses it to a perfect fit.
– Extra heavy duty 4ft x 1.5 inch x 1.6mm (16G) cranked steel pole for maximum strength and minimum movement of the Starlink dish. Hot dip galvanised finish (finish may vary), which is a far more effective anti corrosion finish than Pre Galv.
– Pair of Low Profile brackets (hot dip galv pressings & stainless bolts)
– Nyloc stainless steel bolts.
– Stainless steel (A2) wall bolts and washers with universal plugs.
– 2ft of self amalgamating tape (remove backing and stretch when using ! ).-
– Box of 100 black 7mm clips
– Screw eye (see safe use of a ladder)
NOTE : When installing an aerial or a satellite dish on pole you would almost always install the item on the pole then install the pole on the bracket, unless the top of the pole was very easily accessible (which it isn't usually).
Customers' Starlink install reports.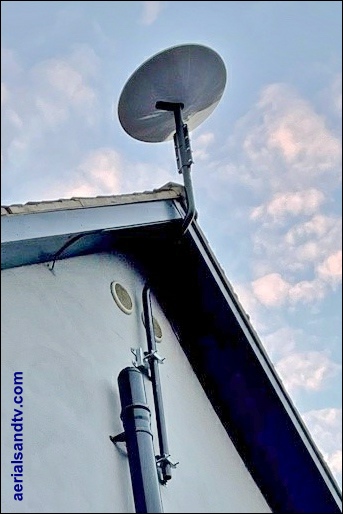 Notes on the above install :
The above install is using the 6.5ft pole.
Most cranked poles are installed the other way up.
This install kit has been painted black by the customer.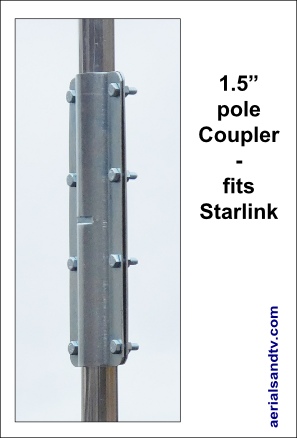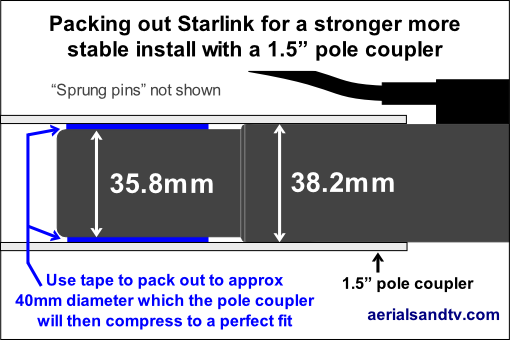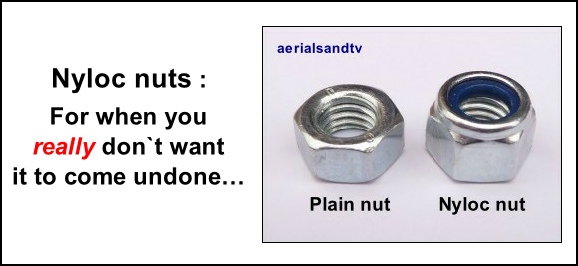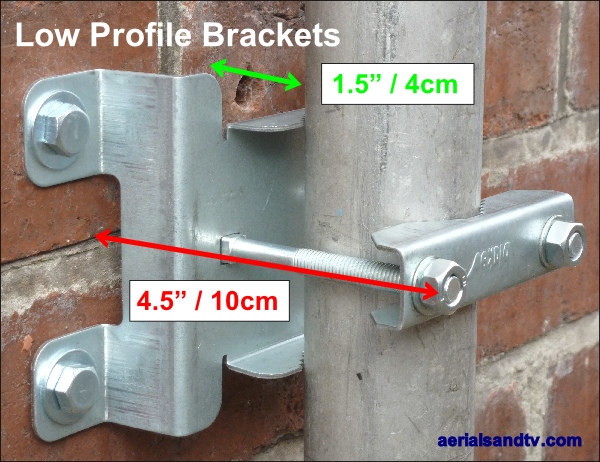 Low Profile brackets (as above, hot dip galvanised & stainless steel bolts).
The Low Profile Brackets in our Starlink install kits have Nyloc nuts.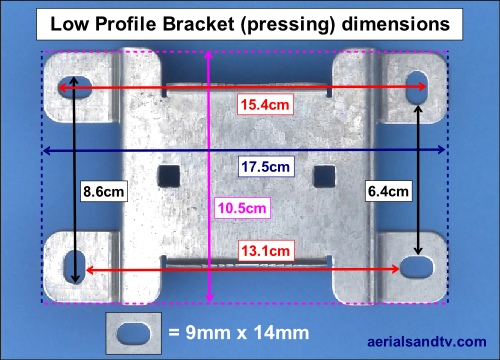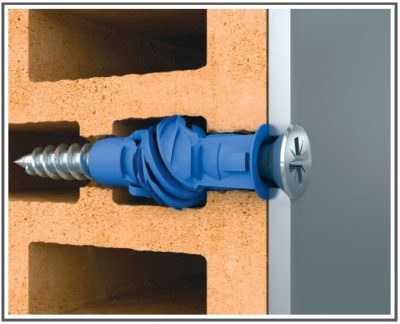 The screws supplied in our Starlink install kits are coach screws, as below.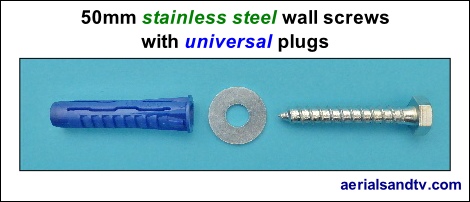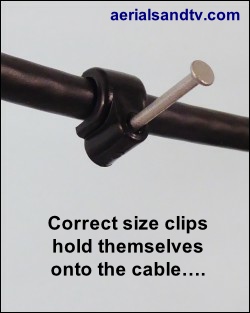 So you don't have to hold the clip on the cable and risk Derrick the Decider (the II) hitting your fingers.