Description
3.5 inch (I.D.) U bolt c/w washers  Supplied singly.
Zinc plated.
M8 thread. Our M8 stainless wing nuts fit these clamps (and many others).
This is a very adaptable product because our 3.5in sledges (available separately) fit, so it can be used in a large variety of ways.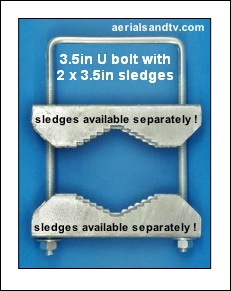 Pole on a post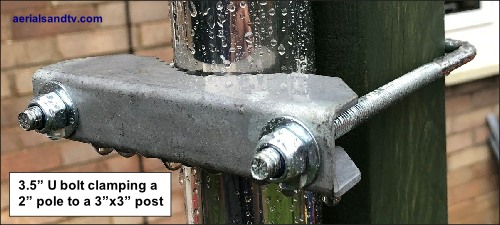 Available with plain or Nyloc nuts.