Description
2" x 2" Clamp (a 3″ x 3″ version of this clamp is also available).
Will clamp perpendicular or parallel.
The steel is 2.5mm thick (av) and the bolts are M8 thread.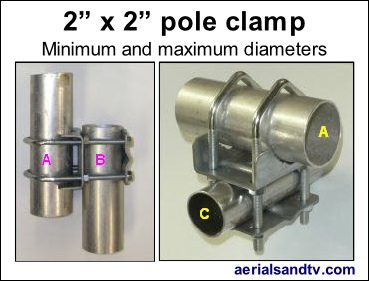 Maximum pole sizes :
A = 2 inches
B = 2 inches
C = 1.25 inches*
* 1.5 inch will go but is a tight fit.
Minimum diameters :
A = 13mm (with 1" in B or C)
B or C = 12mm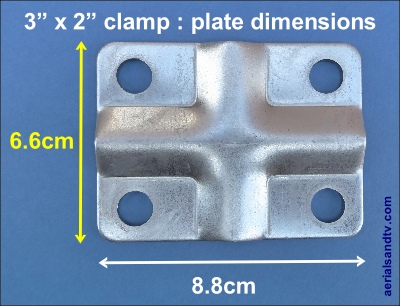 These clamps are available in three finishes of varying corrosion resistance. For outside use we recommend Type 2, or for marine applications Type 3.
It has to be said most people who buy type 1 are doing the job for someone else !
We sell the 2×2 clamp is three different finishes :
1 – pre galv with plated bolts or 
2 – hot dip galv (finish may vary) with stainless bolts or 
3 – all stainless.
For those not experts in anti corrosion finishes, pre galv / plated is far more ephemeral than hot dip galv / stainless, see Pre Galv v Hot Dip Galv and tests on Zinc plating v stainless corrosion resistance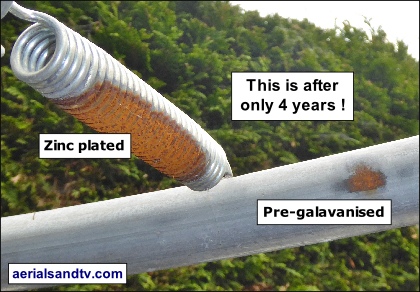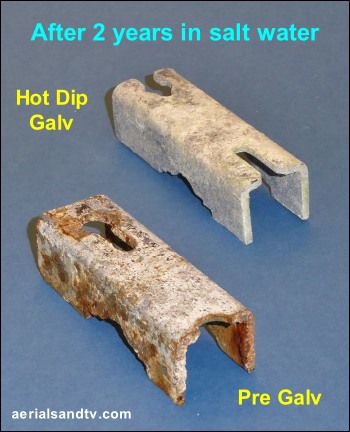 Nyloc versions of these clamps are supplied with 4 Nyloc and 4 plain nuts.