Installing brackets and poles on metal clad buildings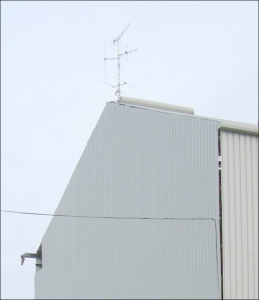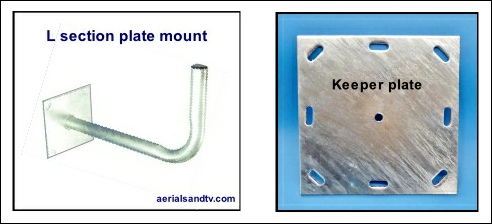 First thing is to check with the building owner about warranties re breaching the fabric.
It's horses for courses. But if the outer skin is reasonably rigid it can be done by the use of ordinary wall brackets, widely spaced, and fixed using any of the various gadgets sold for blind fixing to sheet materials.
Pop rivets, used in large numbers (implies a special bracket set) to spread the load. I used 3/16 steel rivets, of a length suitable for the bracket and the panel thickness.
Blind nuts are very good. Lots of makes available. Also self-clinching nuts. There's various steel insert nuts, where you drill a hole, push the thing in, then put a bolt into it and tighten (some makes include a special tool in the pack to stop the insert rotating.) I always used M6 size. Can be as dear as 20p each but well worth the money. The hole has to be exactly the right size.
If the wall panel is very flexible and you can't fix to the steel members behind it for some reason one possibility is to fix a large flat panel to the wall. This spreads the load and it works well. Try to span two adjacent wall panels with it. Your panel can be ¾" marine ply, well painted and sealed (use paint to match the wall panels). Pre-fix your bolts for your wall brackets to this wooden panel, fixing from the back with large recessed washers.
For low buildings, huts, statics, site cabins, consider running the mast right down to the ground so the bottom bracket is in fact a lump of buried concrete.
Bill Wright November 2018
Bill's son Paul at Don Valley Aerials does this kind of work
Examples of installing brackets and poles on metal clad building are below :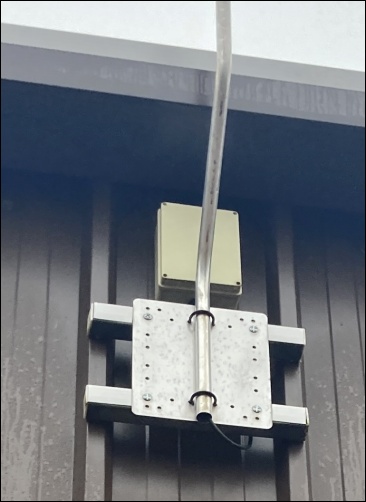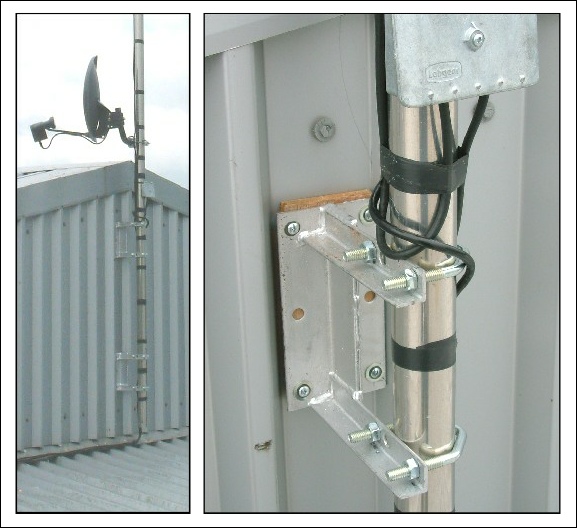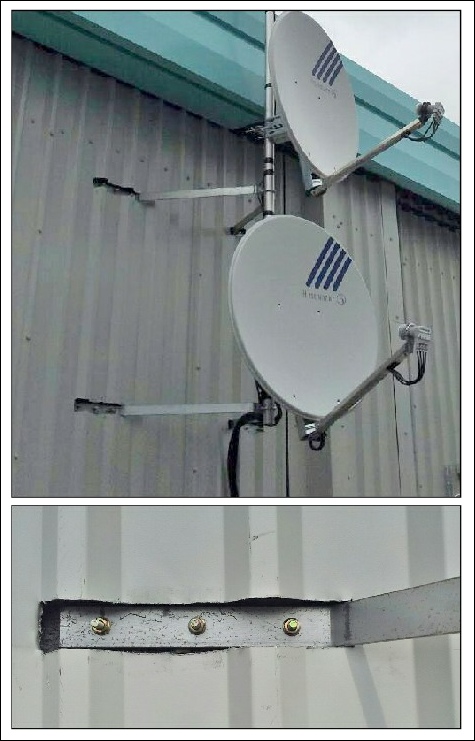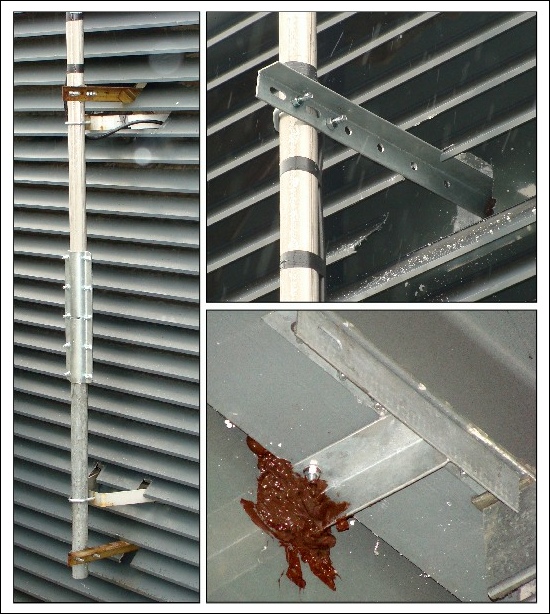 Using a chimney bracket to mount a pole on the corner of a structure :
On the corner of a masonry structure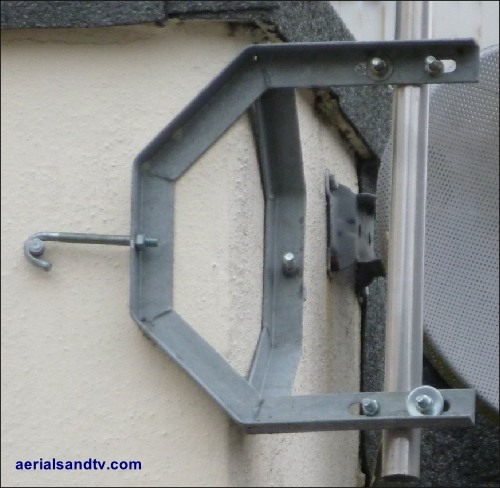 On the corner of a metal structure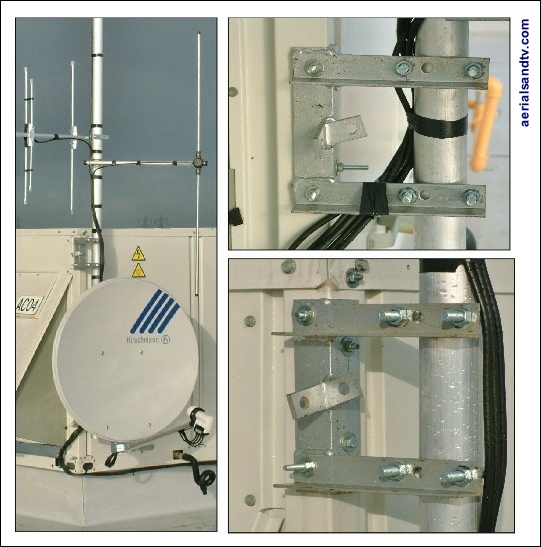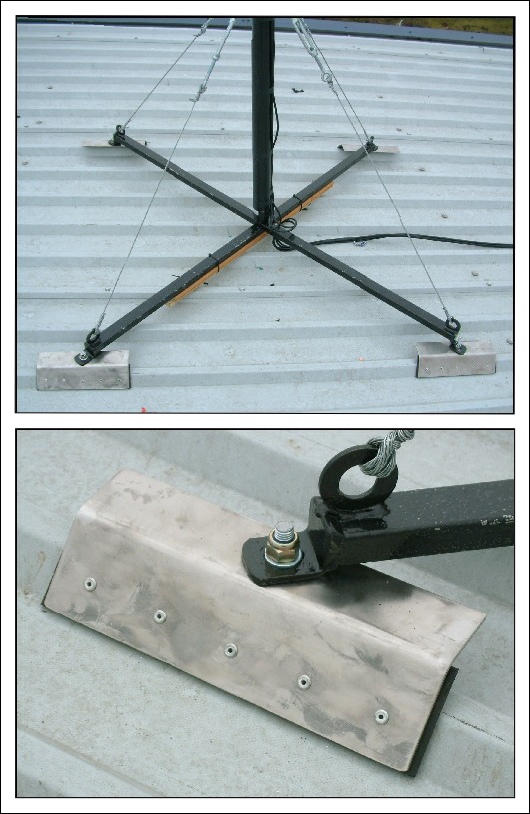 Tile and slate clamp
Mainly designed for a tiled roof, but can also be used on a metal roof if you could get the screw holes to line up with the plates. Even if the plates needed modifying / extending I'd have thought that would be easier than building your own tripod like in the picture above !
BUT, these are only suitable for small antennas on the (supplied) short pole, see article on "tile & slate mounts"