Description
See use of saddle with V bolts.
P&P is cheaper for this item if you phone the order through !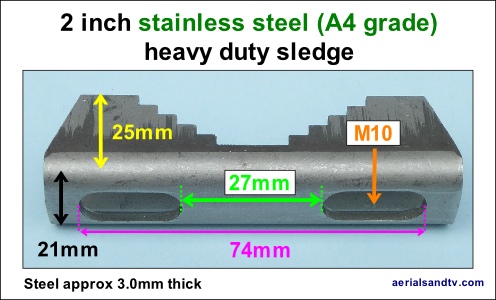 This particular saddle has slots (rather than holes) and can take both the 1.5″ and 2″ V bolts. Obviously if the pole is a 2″ you'd need 2″ V bolts. If the pole was a 1.25″ then 1.5″ V bolts would fit. The fly in the ointment is the 1.5″ pole, as the adjoining picture shows. Both the 1.5″ and 2″ V bolts fit, but the former are a bit short of thread and the latter have a surplus of thread ! Being stainless the V bolts can be can be cut down if required without any risk of rusting.