Description
Extra heavy duty alloy "scaffold" poles available in three* length options :

1.2m scaffold pole sold here (no length surcharges on these ! )
2.0m scaffold poles sold here, these incur a non conveyable surcharge but do not have to go by DX Freight.
Due to the huge differences in costs for the delivery of long items these products are only available by phone (0114 2854 254).
These poles have a outside diameter of 48mm wall thickness of 4.0mm.
Suitable for use as satellite poles (use of saddles is recommended) :
– for Zone 1 dishes or Starlinks up to 3.6m (12ft)
– dishes up to 60cm up to 3.0m (10ft)
– dishes up to 1m up to 2.4m (8ft)
Starlink poles sleeve into these very neatly.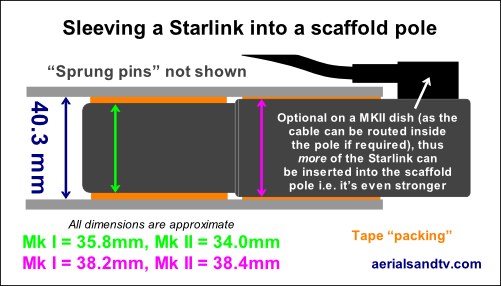 See how strong are scaffold poles ?