Description
Quality male to male "fly leads" in white 2m long
Forget these leads` alleged 100Hz capability, what counts is the 6mm double shielded (RG6 type) cable and, even more so, they`re robust enough for us to use them around the workshop due to the crimped on plug (no weak solder joint here). Bear in mind there are few more annoying things than an intermittent connection in the plug of your fly lead….. In addition they have the RF chokes and the strain relief moulding.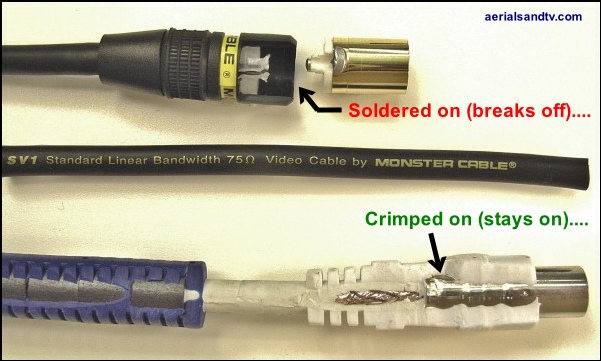 See feedback on fly leads and all about fly leads.
These leads are great.
Bargain, I`ll have a dozen…..