Description
25cm / 10 inch Square "Keeper plate".
These plates can be used with plate mounts (2″ straight, 1.25″ L section and 2″ L section) as sandwich brackets, useful when installing on a thin metal or wooden wall.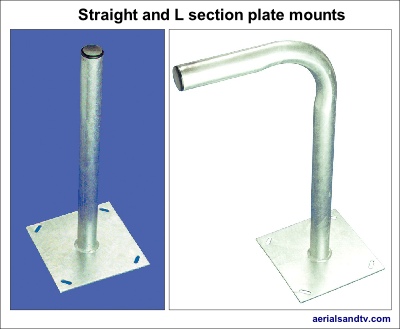 Hot dip galvanised (finish may vary).
Approx 5mm thick steel
NOTE : the plate mounts we sell each have slightly different baseplates as regards hole positioning. Thus is may be necessary to slightly modify the keeper plate to get it to fit, particularly if using 10mm bolts (any modification is less likely to be needed if using 8mm bolts).